Gideon DeLaune (1565-1659)

Contributed by Peter Stuart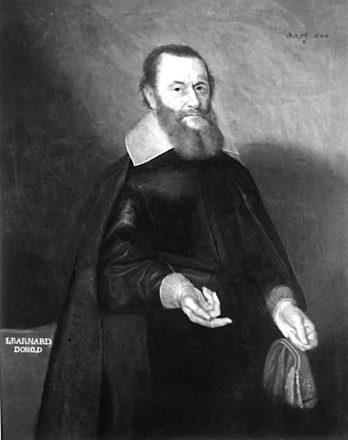 Gideon DELAUNE (1565-1659) was the son of William DELAUNE Huguenot refugee who came to England in about 1572 after the St. Bartholomew's day massacre in Paris.
William was both a preacher and physician who brought a messuage in the Blackfriars 'called the Square Tower sometime called the Church porch' and the little gateroom adjoining, formerly in the tenure of Thomas VAUTROLIER, for £360.
William died in 1610. Gideon became an apothecary and set up business on the Blackfriars Friary Estate. Two of his brothers were physicians one being Paul DELAUNE, Fellow of the College of Physicians, London who died in 1657. Further brothers identified were William DELAUNE and possibly George de LAUNE who married Dorothy ALLEN of Finchley by licence in 1660.
Gideon married Judith CHAMBERLEN, cousin of Peter CHAMBERLEN who invented the obstetric forceps. They had several children. Gideon prospered like his father, and by 1610 was apothecary to Anne of Denmark, wife of King James I.
In conjunction with Francis BACON and Sir Theodore de MAYERNE he helped in the planning of the Society of Apothecaries which was founded by Royal Charter in 1617. DELAUNE was twice Master of the Society, namely in 1628-29 and 1637-38.

During his 97 years Gideon fathered 17 children, many of which were stillborn, some of these facts are proved by his will, dated 19 June 1654, and proved 20 June 1659, and by his funeral certificate in the College of Arms, both of which documents give his age as ninety-four at the time of his death. His son Sir William DELAUNE was made executor of Gideon's will.

His wealth grew out his formulation of a patent medicine which made him a fortune. Some of this he used to buy his son Abraham DELAUNE a big country house - Sharsted Court at Doddington, near Faversham in about 1625. He left a substantial portion of his estate of 93,000 pounds, mostly earned from the sale of pills, to the Society.

Abraham DELAUNE dies at St Anne's Blackfriars and by his will proved 6 Feb 1638 leaves Sharstede in Dunnington to his wife Anne

See Lynsted village site http://www.lynsted-society.co.uk/index.html which also has some information on Gideon.