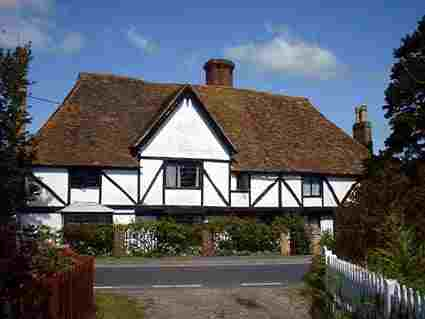 Dating back to the 15th century, the three cottages were originally a single residence. Three 'one up, one down' cottages were sited to the rear.
The last well to be used in the village could also be found here; it was about 300 feet deep and supplied five households. A smaller well with softer water was used for washing clothes.
As with other buildings in the village, it has been used for many purposes including, in the 1920's, housing 'for pregnant women' who came from the Workhouse. The village builder and bricklayer also used it, and for a time it was a Scout hut.
The Street 1997,with Yew Tree Cottages on the left & Walnut Tree Cottage on the right


ALPHA MASON
Do you have any information on this building ? Let us know on the buildings blogg and have it added to the website.