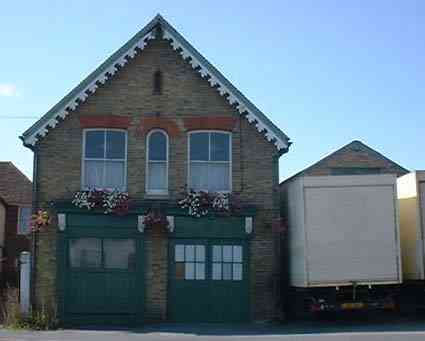 Originally the building was a store for furniture, earthenware and household utensils.
It later became Mr. Fred Elvey's haulage firm until being taken over by British Road Services and then shut down.
Planning permission for Peter Dewson's foam factory was granted in September 1986.
Do you have any information on this building ? Let us know on the buildings blogg and have it added to the website.