---
Swap Meet Sunday 20th May

Stickfast Lane Field
Sell anything modelling related!
Starts at 10 am set up from 9-30.
Pitches cost £6-00 and £1-00 for buyers.
No need to book just turn up ! Weather permitting !!
ALL profits go to Kent ,Surrey and Sussex Air Ambulance Charity.
Tea and coffee bar
Further details: contact Phil on 01795-476535 or
Colin on 01634-317187 or Ade on 01622-204641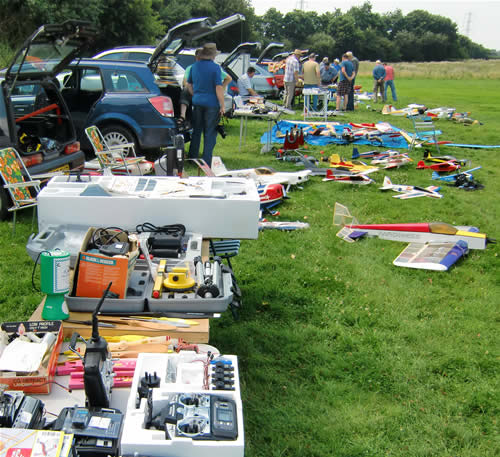 For Your Diaries:
Members day (formerly Nev's Day) on
Sunday 3rd June
Swap Meet Sunday 19th August
---
Epsom Scale Fixed Wing Fly In
The Epsom Radio Flying Club will be holding a Scale fixed wing fly in on Sunday 10th June 2018 and an Electric fly in on Sunday 29th July 2018 both in the area of Horley, Surrey.
Open from 10:00, pilots briefing at 10:45, flying from 11:00 to 18:00.
Large models and Turbines up to 20Kg welcome.
The field has a grass strip 92 metres x 12 metres and has a good flat surface.
Tail restraints or secure restraint required.
Pilots must be BMFA members and if not holding at least an "A" test will need to fly under supervision. Turbines and models over 7Kg require the pilot to hold a "B" test.
There will be ample car parking, BBQ, Marquees and a toilet available.
Send an email to secretary@southeast.bmfa.org to register your models. Please include your BMFA number to receive directions to the flying field.
---
For pictures of flying and club activities see the club facebook page. Got any pics? Post them on Facebook! We also now have a twitter account (see link below)