---
AGM
Wednesday 29th at 8.00pm
Don't forget our AGM at the Walnut tree club in Gillingham .We need 20% of the club excluding the committee to be quorate so pleas try to attend. We will be holding separate elections for all committee members this year as we have had to co-opt two members during the year and Vid Eighteen is not standing for next year. It may take a little longer than previous years so pleas come along and help make it work. If you have any questions or suggestions then the AGM is the time to speak up. Do you feel you can offer your time and support to the club , or would you like to stand for a committee post ? Agian the AGM is the place to speak up .
Phil

---
Next Indoor Flying Sunday 10th December
Medway Park Leisure, Gillingham Kent ME7 1HF
10am to 3pm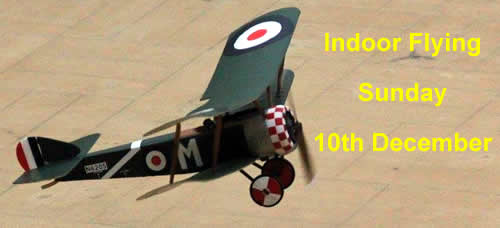 George Norman
Reg Bell has informed us former club member George Norman, sadly passed away Sunday 10th Sept.
George was a keen and accomplished model glider pilot for many years, but gave up MMFC club membership a number of years ago. He was very active in other pursuits right up to the end of his life.
Georges widow. Sheila, has given her consent to publish the funeral arrangements.
George's funeral service will be on Friday 20th October at 10.00am At Our Lady of Gillingham RC Church. On the corner of Railway Street and Ingram Road, Gillingham.
---
NEW MODEL SHOP - SHEPPEY
Hi all . Justin from Rapid RC (an MMFC Member) has now opened a new model shop on Sheppey . You may have visited him at the shows or at his previous shop at Gillingham . His new address is : Rapid RC, Unit 2 ,New Hook Farm ,Lower Road, Sherness ,ME12 3SU 01795 880151 Website details will be potsed as soon as he can get connected Directions: Over bridge onto Sheppey and turn right towards Leysdown . About two to three miles you come to Brambledown . Drive through Bramledown and past the farm shop on your left and the entrance to Lower Hook Farm is on your Right. Justin sells the full range of modelling stuff at very competitive prices including Kits, batteries and all those fiddly bits (technical term) that are sometimes hard to find. He will always get anything in for you that's not currently in stock
---
Click Here
to See New Layout for Pits, Runway and No Fly areas.
---
FPV Flyers Please Read
Hello everyone, after being down the field it has come to our attention that there is a lot of fpv going on. Please can you follow these few simple steps to stop any future problems or accidents.
1. If you intend to fly fpv please talk to any other pilots that are also flying fpv to find out what channels they are flying on.
2. Do not power up a vtx unless you know you will not clash on channels.
3. If you intend to fly an fpv model but you are flying line of sight please turn off your vtx so it is not transmitting. You may need to add a switch or plug to your vtx power lead so you can power down your vtx if not in use.
4. Make sure you know how to change the channel on your vtx as you may have to change it down the field. If you need help with this please ask someone to show you as you should know how to use the equipment you are flying.
5. Can any members flying fpv please make sure you all fly from the same area so you can communicate with other fpv pilots no matter what flying machine you are using.
If any members have any problems following these steps do not fly and bring your issues to a committee member.
Many thanks
Ian.
(Comp sec)
---
Harty Ferry Site
New directions are now available (courtesy of Mike Smith) Click Here
(Its below details for Stickfast Lane field)
---
For pictures of flying and club activities see the club facebook page. Got any pics? Post them on Facebook! We also now have a twitter account (see link below)