---
'Club Day'
Swap Meet - Fly-In - Evening BBQ &
Great Fireworks Display !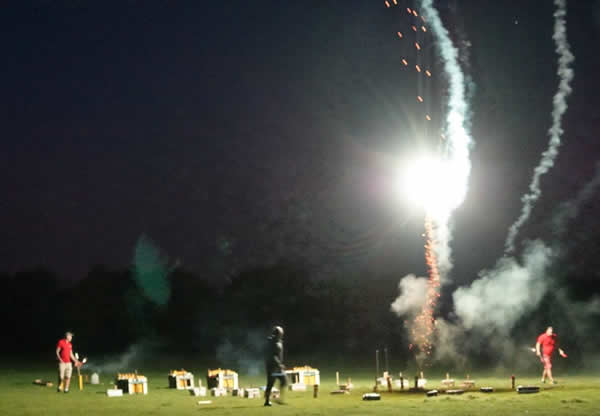 Sunday 3rd September
Stickfast Lane Field
All Welcome - Proof of Insurance Required To Fly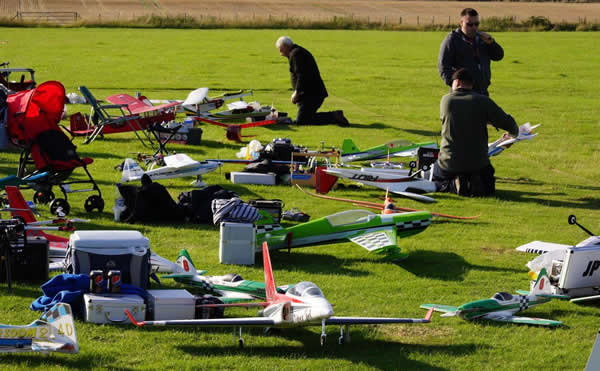 Swap Meet Starts at 10 am , 9-30 for set up. £6-00 a pitch .
£1 entry for buyers . Any model related items .
ALL profits go to our chosen charity
The Kent ,Surrey & Sussex Air Ambulance Trust.
Come along and find a bargain .
Afterwards all day flying with control line circle and RC Tea bar all day
BBQ in the evening then fireworks at dusk.
All welcome just give donation for fireworks .
They are proper fireworks not home bought stuff so come along and enjoy .
Bring the family. Air Ambulance boxes will be rattled so please give what you can to help raise funds for a worthy cause .
Pics of last years day/evening can be seen on our FB page
Further details call Colin on 91634-317187 Phil on 01795476535 / 07973938171or Ade on 01622-204641
Weather dependent ,if weather is bad then will re-arrange for the 17th Sept.
---
PLEASE READ
Written by the CEO of the BMFA Dave Phipps
The Department for Transport (DfT) has now published the outcome of their consultation on the safe use of drones in the UK. The document can be viewed
HERE (click to view pdf file)
The document has evidently caused some concern within the model flying community and has set some 'hares running'. As such, I thought that it would be useful to comment on the DfT publication and clarify the situation.
The DfT document sets out their thoughts on the basic plan for the future regulation of unmanned aircraft in the UK. However, the details of how any new regulations will be developed and implemented are still to be negotiated which will take some time, so nothing will happen instantly.
The DfT proposals generally align with those developed by the European Aviation Safety Agency (EASA). The general principle is that (for those operating outside the framework of an established model flying association) the regulations for unmanned aircraft will be more restrictive than those currently in place with additional requirements for training, registration and a 400ft/120m height limit. This is comparable with the 'Open Category' requirements proposed by EASA.
Within the EASA proposals, established model flying associations would operate within the 'Specific Category' under an authorisation granted by the Civil Aviation Authority (CAA) which would essentially allow us to operate as we do today. The DfT's proposals do not change this. Essentially, the CAA would issue us with an authorisation (or exemption) defining our agreed operating parameters which would reflect how we operate today (including operations above 400ft/120m).
In terms of registration requirements, we maintain the position that membership of one of the UK's established model flying associations provides an appropriate form of 'registration' and the DfT/CAA remain amenable to this option as referred to in the publication:
"The Government will work with model aircraft flying clubs to examine ways in which it may be possible to exempt members of model aircraft flying clubs with adequate safety cultures and practices from certain elements of registration and other educational requirements, or where their club will be permitted to undertake regulatory requirements on their behalf. Flyers of model aircraft who are not members of a club, or are members of a club not deemed to have adequate standards will, however, not be excluded from registration or other requirements."
Negotiations are continuing with the DfT/CAA on a positive basis, to try and ensure that we are allowed to operate largely as we do today and keep the impact of regulations written principally to deal with the 'drone issue' to a minimum for UK model flyers.
---
Indoor Flying Dates
These are 15th October, 12th November & 10th December 2017
(Please note October is 3rd Sunday others are 2nd Sundays of month)
VENUE:
Medway Park Mill Rd. Gillingham Kent ME7 1 HF
---
Click Here
to See New Layout for Pits, Runway and No Fly areas.
---
FPV Flyers Please Read
Hello everyone, after being down the field it has come to our attention that there is a lot of fpv going on. Please can you follow these few simple steps to stop any future problems or accidents.
1. If you intend to fly fpv please talk to any other pilots that are also flying fpv to find out what channels they are flying on.
2. Do not power up a vtx unless you know you will not clash on channels.
3. If you intend to fly an fpv model but you are flying line of sight please turn off your vtx so it is not transmitting. You may need to add a switch or plug to your vtx power lead so you can power down your vtx if not in use.
4. Make sure you know how to change the channel on your vtx as you may have to change it down the field. If you need help with this please ask someone to show you as you should know how to use the equipment you are flying.
5. Can any members flying fpv please make sure you all fly from the same area so you can communicate with other fpv pilots no matter what flying machine you are using.
If any members have any problems following these steps do not fly and bring your issues to a committee member.
Many thanks
Ian.
(Comp sec)
---
Harty Ferry Site
New directions are now available (courtesy of Mike Smith) Click Here
(Its below details for Stickfast Lane field)
---
For pictures of flying and club activities see the club facebook page. Got any pics? Post them on Facebook! We also now have a twitter account (see link below)